DOMESTIC SHIPPING RATES
Domestic orders (Malaysia) are based on flat rate.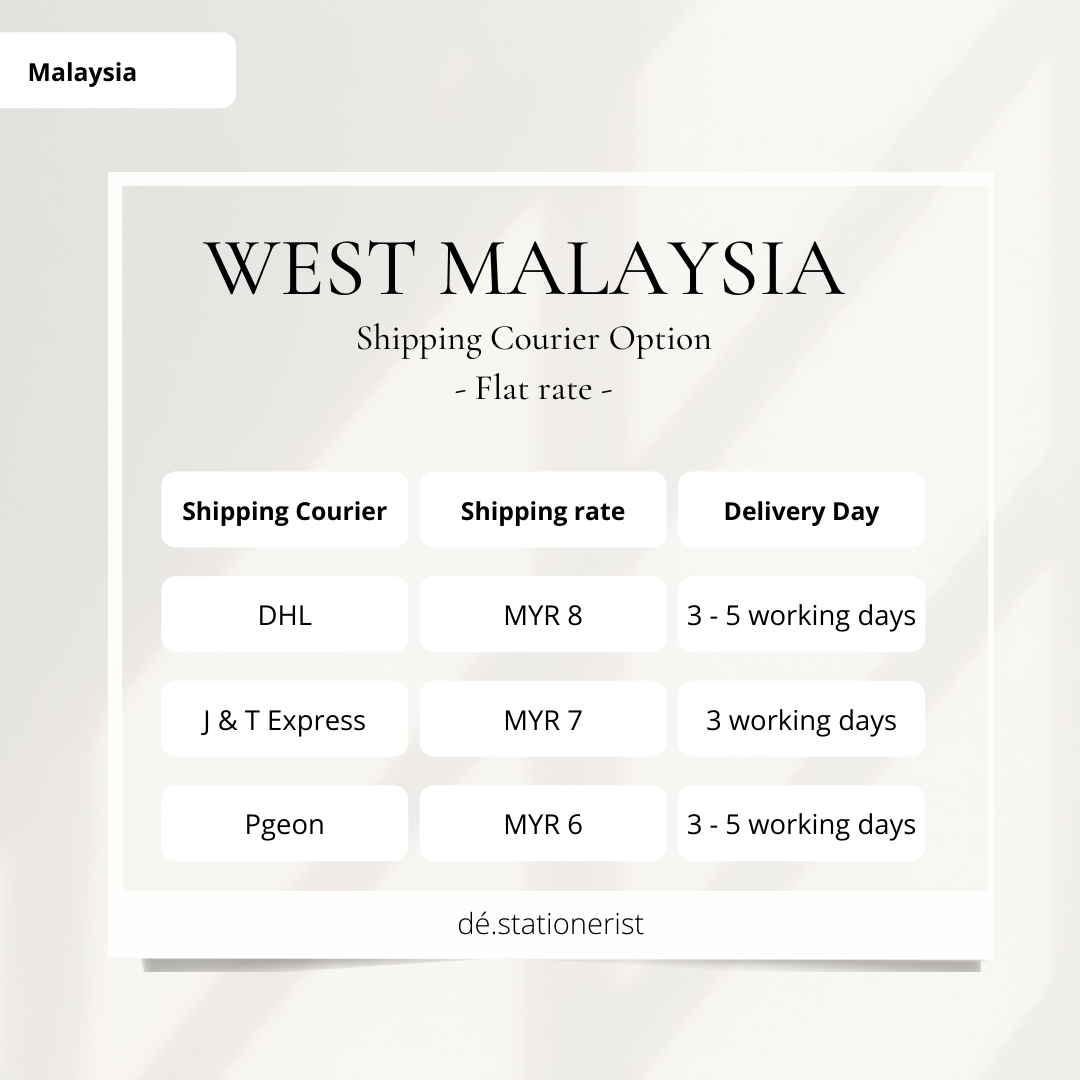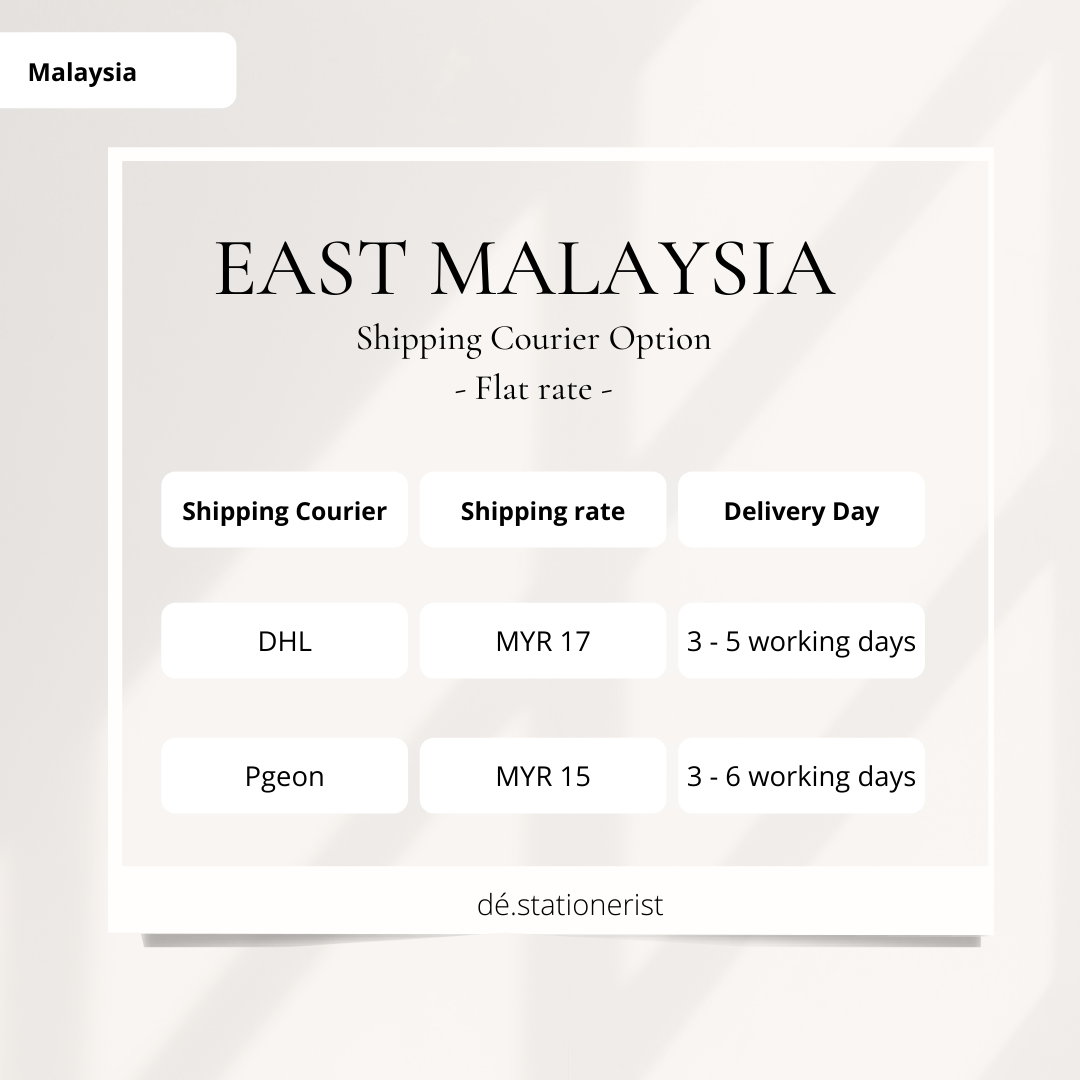 ---
INTERNATIONAL SHIPPING RATES
With the effective date starting from 21 August 2021, all international orders will be applied on the new shipping rate.
Kindly fill up shipping address in English due to Malaysia regulation and custom purpose.
Customer can request for adjustment in shipping rate if their order only consists of loose tapes or loose paper. Kindly email or DM us.
International orders for Region A are flat rate: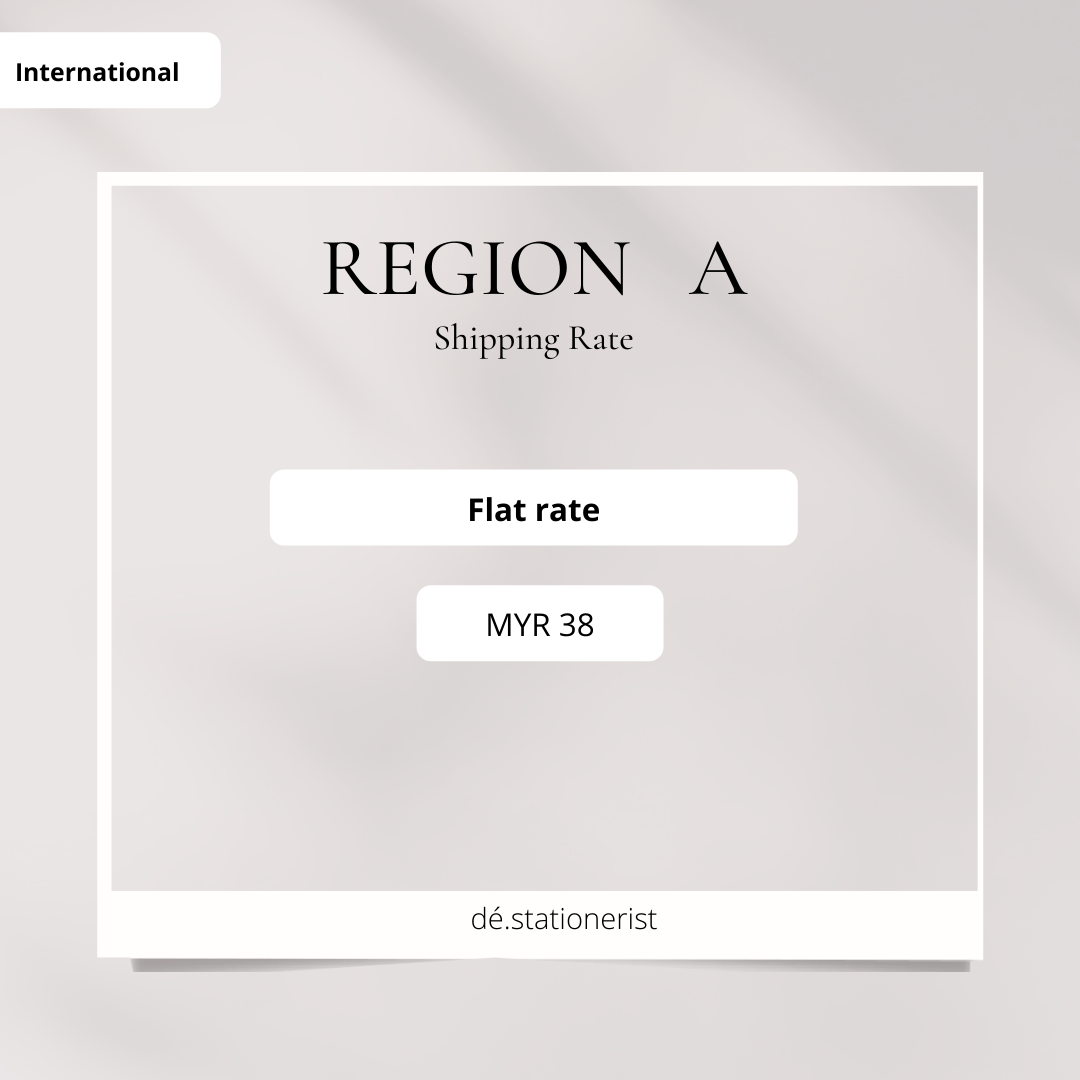 International orders for Region B, C, D, E, F, G are based on weight of parcel.
Shipping fees are different based on different regions and total amount will be show at checkout.
**some addresses fall under an "out of delivery area" and there is an added surcharge for this. If your address happens to fall under this category we will reach out to you via email for options you can take.
For shipping policy, kindly click here (FAQ).
-
dé.stationerist reserves the right to change these terms and conditions and policies at any time without prior notice.